How Millennials Think, and What To Do About It
You can gripe about Gen Y all you want. But if you can't attract them, you're going to lose the war for talent.   I have enjoyed reading Jason Ryan Dorsey's book, Y-Size Your Business ~ How Gen Y Employees Can Save You Money and Grow Your Business.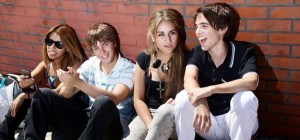 10 Hot Buttons That Instantly Connect With Gen Y Job Seekers
1. Fun work environment.
2. Show them the types of challenges they will face in their first month and they will want the trophy.
3. Creativity ~ Allowing them to color outside the lines!
4. Opportunity ~ Show them alternative paths to where they can go.  They have BIG expectations for their future!
5. Ethics ~  Share your values; your company's values and  mission statement.
6. Entrepreneurship ~ Give them a sense of ownership on the job.
7. Lifestyle!! Gen Y is looking for flexibility.
8. Diversity ~ Show them how you embrace all types of diversity.  They want to "be themselves".
9. Technology ~ They love gadgets and trying out new technology!
10. Mission ~ Focus on your mission; the WHY behind your business.  When you bring your mission to life, you offer Gen Y a chance to be part of the difference and play a role in the results!
Author, Jason Ryan Dorsey