MELINDA ASKS ~  DO YOU DESIRE TO MAKE 2013 A TURNING POINT IN YOUR CAREER?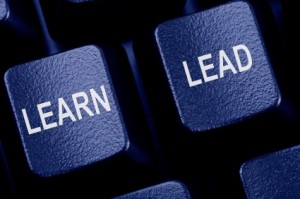 Here's a chance to start a business of your own.  You too can leverage a global brand and the resources of a multi-million dollar corporation.  So many leaders, like me have benefited from a turn-key business model.   I agreed to be coachable and to follow a proven system built on simple steps. I knew from day one that I could do it!  It was a simple system to LEARN, and I now LEAD others to follow the same simple plan and the power of this business has been in duplicating exceptional, ambitious, talented leaders.
I was on profit in my first full month in business and I was able to buy a ticket to see grandsons in Montana. I surpassed  my husband's Full Bird Colonel Air Force pension after just two years, and I was able to retire him from a stressful real estate business.  I was on my way to creating an ideal life.
Most of my professional life (prior to real estate) was in teaching young children. All I knew about sales was,  "If You're Happy & You Know It, Clap Your Hands!"  Today I am happy and I KNOW it!  I am applauding a team of over a thousand consultants.  Our team stretches from New Jersey to Hawaii, south to Miami and north to Alaska, and yet this team began with only eight people that I knew personally.
I'm blessed to live a life of flexibility!   I work from home – or anywhere I have cell phone service or a Wi-Fi connection. I fit my work in around spending time with my friends, husband Mike, my 91 year old mom, travel and exercise. In just four years I've built a business that allows me to earn more from the work I do and squeeze more out of life. I compressed a 30 year career into four years and you can too.  What are you dreaming of?  What experiences, contributions to others have you put on hold due to a bad economy?
This could be the perfect business opportunity for that extra income you are looking for!  No inventory, Car Program, Luxury Trips, Apple ipad and more. There is absolutely no ceiling to your earnings potential. This is a career that can be tailored around your schedule. There is a minimum expectation of 10 hours per week, but the more hours worked, the more you can expect .  No sales experience needed.
If you feel you would be a good fit, and would like to be considered for an interview or would like more information, let's talk! XO Melinda