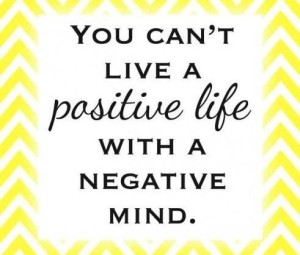 Get rid of 'stinkin thinkin'!
Make up your mind to change your mind–predominant negative thoughts have no place in your life and should occupy no space in your mind.
Ask yourself why you've thought those thoughts for so long, then create a plan of action to work toward a solution!